Presents
CHAMPION BAQILODGE PICARESQUE


Sire: CH. CORYDON BLACK ZERXES (Imp UK)
Dam: CH. VEDAMEA JUST A FANTASY
14/10/05

Peeka
* R-UP BISS WINNER *
Achievements:
Peeka attended her first show on the 11th February 2006 and was Baby Puppy of Breed on the day. The 4 month old pictures were taken at her first show.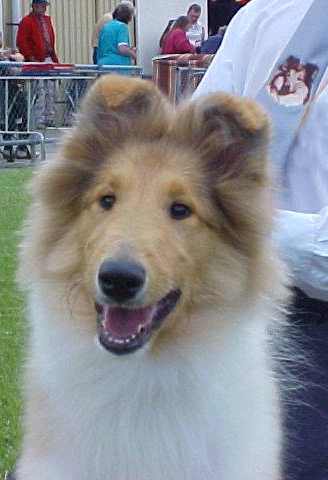 4 months old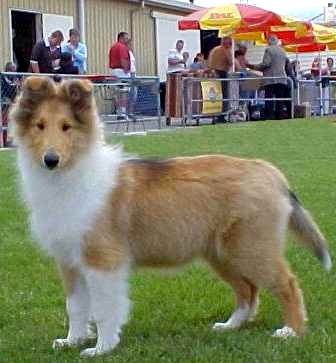 4 months oldHer brother, Baqilodge Paid The Piper, owned by Julie Kaden of Mistryde Shetland Sheepdogs, pipped her at the post and took Baby Puppy of Breed the following day. You can find him in the Nursery on this site.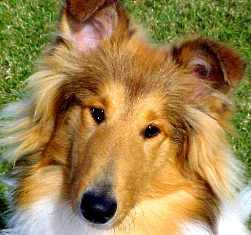 Peeka, 5 and half months.
The next shows – 8th & 9th April, 2006 – Baqilodge Paid The Piper is still pipping her at the post for Baby Puppy of Breed. On the 8th he was also Baby Puppy in Group, and the 9th, Baby Puppy in Group and Baby Puppy in Show. – Well done, Julie and Dollar.
16 July 2006: Peeka has now attended two shows where she has been eligible for challenges. At the first show she took the Bitch Challenge and was Runner-up Best of Breed to her brother, Baqilodge Paid The Piper, (Dollar). At the second show, (The Tasmanian Collie and Shetland Sheepdog Club Championship Show), in strong competition she was awarded Best of Breed while Dollar gained Runner-up Best of Breed.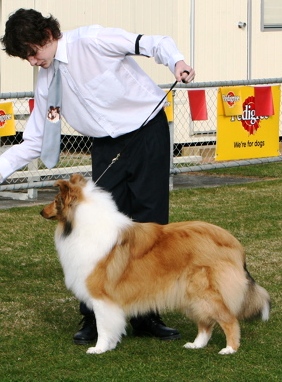 Then she went onto to win Runner-up Best In Show . She is just nine months of age.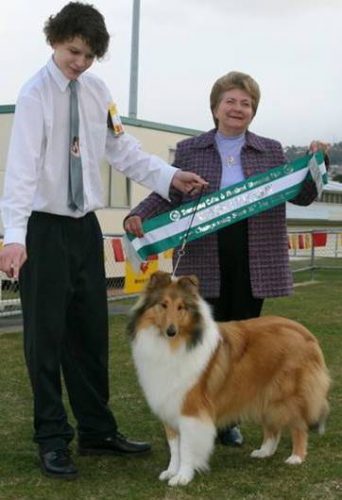 Expertly handled by Dominic Tighe
Pedigree of "CHAMPION BAQILODGE PICARESQUE"

Parents
GrandParents
GreatGrandParents
SIRE

CH. CORYDON BLACK ZERXES (Imp UK)      

Eng. Ch. Corydon Black Cat

 Aust. Ch. Moon Wizard at Corydon

Eng. Ch. Corydon La Stupenda

Corydon Gold Demelza (2CC's)

Ch Alssala Canny Bairn at Corydon

Corydon Gold Delilah

DAM

CH. VEDAMEA JUST A FANTASY

Ch Vedamea The Diamond Beau

Mazarelli Silk Card

Ch Vedamea Midnight Diamond

Ch Fantasy's Fait Accompli (Imp USA)

Am. Ch Fantasy's Fortune in Bronze

Bonham's Cherished Dream