CHAMPION VEDAMEA FANTASY BY DESIGN




Sire: CH BAQILODGE QUIVER N ARROW          

Dam: CH FANTASY'S FAIT ACCOMPLI (IMP USA)



PRADA
30 /11/2007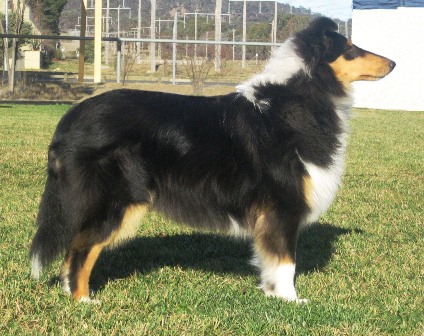 PRADA IS CO-OWED WITH SUE KENNEDY OF KAELYI COLLIES, VICTORIA
Little Prada has been raised and trained so beautifully by Sue Kennedy of Kaelyi Collies in Victoria. By 8 months of age she had taken her first 15pt challenge,  and then continued on to place 2nd in the Puppy Bitch Class at both The Victorian Collie Club Show, July 2008 and the Victorian Royal, Sept 2008  with Sue before comming to spend some time at Baqilodge. (As an aside, her brother, Vedamea Double Fantasy won Puppy of Breed at the 2008 Victorian Royal. He is owned by Vedamea and Kaelyi Collies and handled by Sue).
In great style, at her first show in Tasmania, Prada continued her winning ways and took Reserve Bitch Challenge at the Tasmanian Collie and Shetland Sheepdog Show, September 2008 to her kennel mate Ch Baqilodge Picaresque.
Next was Hobart Royal in October where she took Best of Breed under Collie Specialist Mr Gamara from South America.
We see we are going to have a lot of fun with our little "red cordial" girl – as Sue describes her.  (For those not in the know, the experts say the red food dye in cordial causes hyperactivity in children – we say no more!)
From a little baby Prada could hold herself with great poise.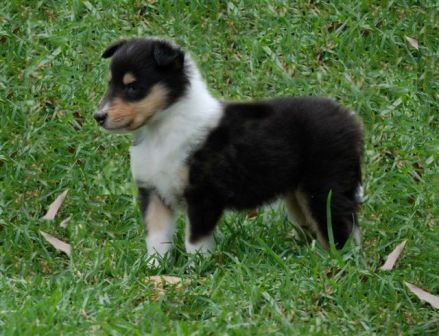 As she continues to mature she still has that poise and she is elegant and striking with a beautiful outline. She is catching the eye of everyone who passes.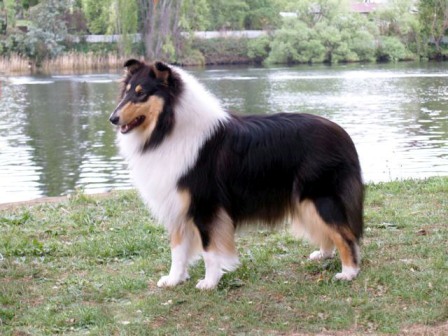 Once again a big, big thank you to Leah and Barry Ryan of Vedamea Collies for our bubbly little girl. We know she is going to be a great asset to our breeding program
.
Pedigree of 

VEDAMEA FANTASY BY DESIGN

Parents
GrandParents
GreatGrandParents
SIRE

CH BAQILODGE QUIVER N ARROW      

CH Corydon Black Zerxes (Imp UK)

 Eng Ch Corydon Black Cat

Corydon Gold Demelza (2 CC's)

Ch and Am Ch Blossom Hill American Dream (Imp USA)

Am Ch Fantasy's Bronze Sensation

Am Ch Blossom Hill Full Circle ROM

DAM

CH FANTASY'S FAIT ACCOMPLI (IMP USA)

Am. Ch Fantasy's Fortune in Bronze

Am Ch Fantasy's Bronze Talisman (ROM

Am Ch Vennessee's Fallen Angel

 Bonham's Cherished Dream

Am Ch Vennessee's Fallen Angel

Am Ch Fantasy's Remember Me