CHAMPION VEDAMEA JUST A FANTASY




Sire: CH. VEDAMEA THE DIAMOND BEAU      Dam: CH. FANTASY'S FAIT ACCOMPLI (USA Imp)



PARIS
* Dam of 2 Champions from her only litter so far
* Dam of the 2007 Australian Collie National, Best in Show, winner
We are thrilled to welcome Paris to Baqilodge Kennels. We believe she will play a very important part in our future breeding plans. In the meantime, we have had her out to the occasional show where she has caught the eye of the Judges and has Baby, Minor and Puppy in Group and In-show awards, (in fact, she has just had 7 consecutive In-Group awards). She also has several Challenges and Best of Breeds with her very skilled handler, Julie Kaden, of Mistryde Shetland Sheepdogs.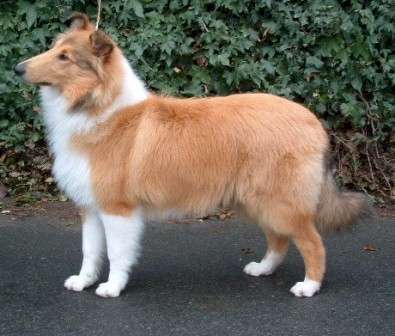 The highlights so far, in her short career, have been:
Reserve Challenge, Runner-up Best of Breed (to her very best friend, Baqilodge Love Goes Wild) and Puppy in Show at the Tasmanian Working Dog Club Championship Show, June, 2003.
Best Puppy in Show at the Victorian Collie Club Championship Show July, 2003 under Judge: Mr Kevin Evans (Vic).
Best Puppy in Show at the Tasmanian Collie and Shetland Sheepdog Championship Show, August, 2003, under Judge: Mr Robert Bell (Vic).
Challenge and Runner-up Best of Breed at the Launceston Royal Championship Show, 2003 under a Canadian judge.
August 14th, 2004
After a long break from November 2003 – June 2004, Paris returned to the show ring to finish her campaign for her championship. In 4 shows, collecting Best Of Breeds each time, and an Intermediate in Show on the day of her return as well as an Intermediate in Group. On the 14/08/04, she became CHAMPION VEDAMEA JUST A FANTASY.
This achievement was a delight, but not a surpise, considering Paris' virtues and Julie's handling talent. Thank you very much Julie. I know you declare that she in no effort to show, but your time and dedication is not only appreciated by an excited Paris every time she sees you, but by me too.
Paris was the second off-spring from Ch. Vedamea The Diamond Beau and Ch. Fantasy's Fait Accompli (USA IMP) to title. All of Paris' five siblings are Australian Champions. Paris' mum made history earlier this year (2004) by being the first American imported collie to attain her Australian Championship. Once again not a surprise, just a delight.
Paris is all we could possibly have hoped for and is maturing into a gorgeous specimen of the breed. Thank you Leah and Barry Ryan for entrusting her into our care and for this terrific opportunity.
November 2008:
Paris has been a brood bitch par excellence in every sense. Here she is with her babies when they are 4 weeks old.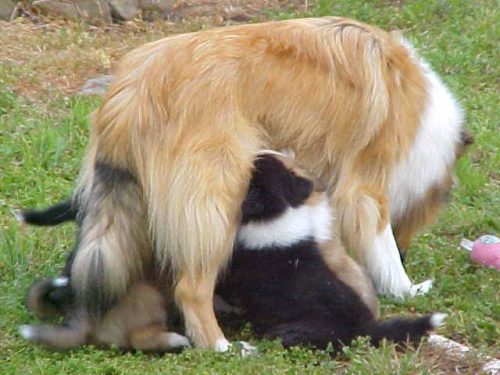 And then later on – all grown up and all so beautiful.
We count our blessings each day that Vedamea Collies allowed Paris to come to us.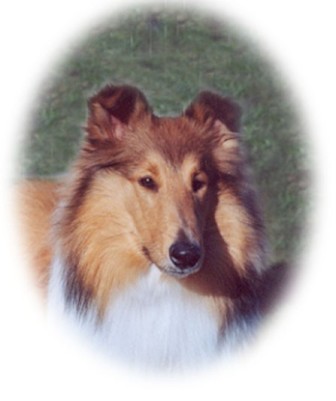 You can find more of Paris' relatives, including her Sire and Dam at: Vedamea Collies

Pedigree of 

CHAMPION VEDAMEA JUST A FANTASY

Parents
GrandParents
GreatGrandParents
SIRE

CH VEDAMEA THE DIAMOND BEAU      

Mazarelli Silk Card

 Ch Cathkin Ace of Spades

Mazarelli Miss Chief

Ch Vedamea Midnight Diamond

Ch Cnocmoy Noble Leige

Ch Vedamea Rags to Riches

DAM

CH FANTASY'S FAIT ACCOMPLI (USA Imp)

Am. Ch Fantasy's Fortune in Bronze

Am Ch Fantasy's Bronze Talisman (ROM )

Am Ch Vennessee's Fallen Angel

Bonham's Cherished Dream

Am Ch Fantasy's Bronze Talisman ROM)

Am Ch Fantasy's Remember Me