CHAMPION BAQILODGE CRITICS CHOICE




Sire: ENG. CH. CORYDON GOLD STAR (UK IMP)     

Dam: AUST. CH. CORYDON BEE FANCY (UK IMP)
JACOB
Even though my handsome Jacob had a very sporadic show career he gained his title with many Best of Breeds and In-Group and In-Show awards.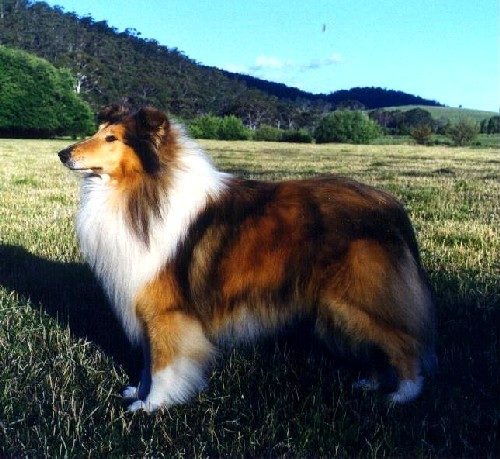 I was so sad to lose my intrepid adventurer to cancer.
Jakie when I walk along the hawthorn hedges I see the rabbits and possums and I know they miss your surprise visits. I want to call "I see you, Jake", so you will come to me. How many times did we play that game? I miss you.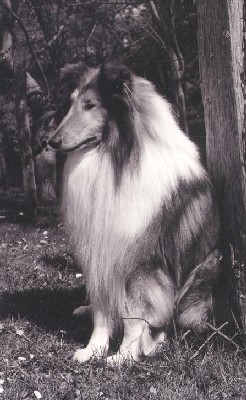 Visitors miss your ticks too. We would watch you sneak up on guests and bark in their ears. The higher they jumped, the more pleased you were with yourself. Ah… I knew all about the satisfied smirk on your face and I saw how you pretended that you were really barking at something else and had no intention of scaring anybody…..Jacob – our wonderful joker.

Pedigree of:

CHAMPION BAQILODGE CRITICS CHOICE

Parents
Grand Parents
Great Grand Parents
SIRE

ENG. CH. CORYDON GOLD STAR (UK IMP)      

Eng. Ch. Geoffdon Lawmaker

 Eng. Ch. Arranbrook Mr Chips of Aberhill

Geoffdon Isabella

Corydon Hannastar

Nor. Ch. Corydon Augustus Caesar

Corydon Pollyhanna

DAM

AUST. CH. CORYDON BEE FANCY (UK IMP)

Eng. Ch. Corydon Handsome Hotspur

Eng. & Aust. Ch. Little Caesar at Corydon

Corydon Pollyhanna

Corydon Glory Bee

Nor. Ch. Corydon Augustus Caesar

Eng. & Aust. Ch. Corydon Glory Hallelujah