Presents
CHAMPION BAQILODGE PAID THE PIPER
Sire: CH CORYDON BLACK ZERXES (IMP UK)
Dam: CH VEDAMEA JUST A FANTASY
14 October 2005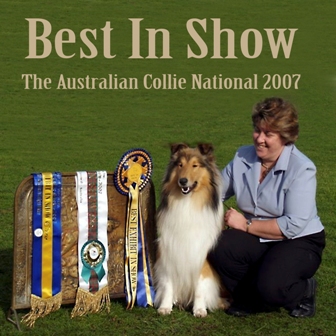 Dollar
* Australian Collie National- BEST EXHIBIT IN SHOW
* Multiple BIS Winner
* Runner-Up Champions of the Future Contest, 2007
* Runner-up Working Dog of the Year, 2007
* A better than 1:2 ratio for In-group, In-show wins
Achievements:



Fully owned, handled and loved by Julie and Muriel Kaden of Mistryde
Shetland Sheepdogs. For Stud enquiries please contact Baqilodge through
this site.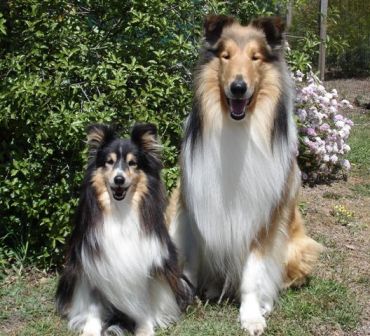 Dollar has been a consistent competitor with some very notable
achievements in his short career so far: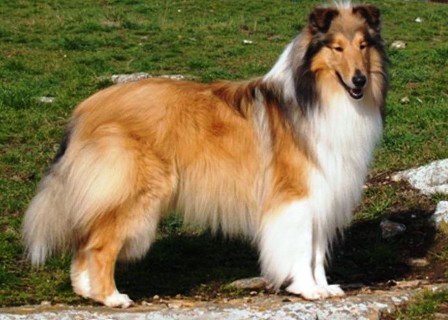 From a very young puppy he showed so much promise:
At his
first show he was Baby In Show all breeds, which was just the
beginning.

Collecting numerous In-group, In-Show and Best in Show awards he titled
the week after his 1st birthday.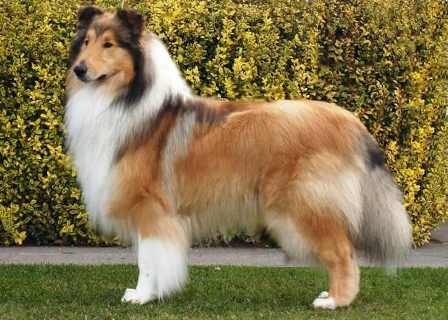 By 22 months of age he was the

BEST EXHIBIT IN SHOW

at the last

AUSTRALAIN COLLIE NATIONAL CHAMPIONSHIP SHOW, July 2007

Specialist Judge: Mrs
Mryna Shiboleth, Israel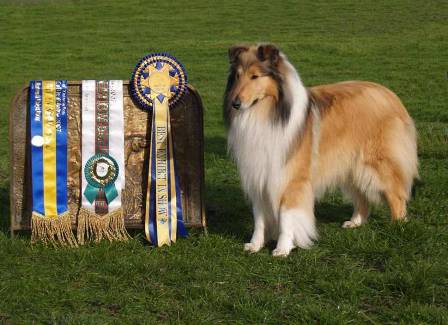 He continues with Best In Shows, In-Show and In-Group awards
(mainland Australia
and Tasmania)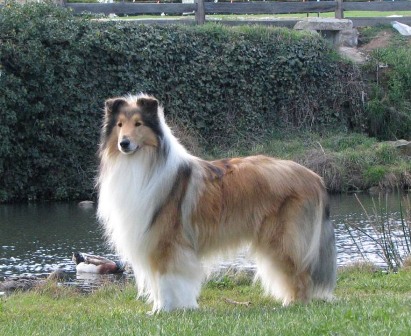 Our Dollar is one of twelve champions, so far, for his father, Ch
Corydon Black Zerxes (Felo). All of Felo's champion offspring have
In-Group/In-Show awards and at least, other than Dollar, another 3 have
had BISS or RUBIS all breeds.
He is one of two champions for his mother, Ch Vedamea Just A Fantasy
(Paris) – (from her only litter so far). His champion sister is also a
RUBISS winner.

We wish him and his owner, Julie, many continued successes, which are so
completely and honestly deserved.
Pedigree of "CHAMPION BAQILODGE PAID THE PIPER"

Parents
GrandParents
GreatGrandParents
SIRE

CH CORYDON BLACK ZERXES (IMP UK)      

Eng. Ch. Corydon Black Cat

 Aust. Ch. Moon Wizard at Corydon
Eng. Ch. Corydon La Stupenda
Corydon Gold Demelza
(2CC's)
Ch Alssala Canny Bairn at Corydon
Corydon Gold Delilah

DAM

CH VEDAMEA JUST A FANTASY

Ch Vedamea The Diamond
Beau
Mazarelli Silk Card
Ch Vedamea Midnight Diamond
Ch Fantasy's Fait
Accompli (Imp USA)
Am. Ch Fantasy's Fortune in Bronze
Bonham's Cherished Dream