CHAMPION BAQILODGE HATS OFF


Sire: NZ. CH. JAYMLYN ULTIMATE ISSUE (NZ IMP)
Dam: AUST. CH. KGARI JARRAH
21/12/1996




Jantz
Achievements:
This great big lovable dog started his show career with a bang by going Best of Breed, on the day he turned 6 months old under collie specialist, Mr Kevin Evans, (Vic) while is brother Baqilodge Heart and Soul (owned by Dr Robert Hall, Pintado Kennels) took the Reserve Challenge. From there Jantz has collected his championship title collecting Challenges, Best of Breeds and In Show awards under international judges and collie specialist judges.

After gaining his title he has only been exhibited at some Royal Shows and the Tasmanian Collie and Sheltland Sheepdog Club Championship Shows.
His major show wins include:
ROYAL LAUNCESTON SHOW
1998  – Best of Breed
1999 – Reserve Challenge and Runner-up BOB to his nephew Ch Baqilodge Jemslegacy (owned by Pintado Kennels)
2000  – Reserve Challenge and Runner-up BOB to  Baqilodge Jemslegacy (Pintado Kennels)
2001 – Challenge Dog and Runner-up Best of Breed
ROYAL HOBART SHOW
2000 – Challenge  winner.
TASMANIAN COLLIE AND SHETLAND SHEEPDOG SHOW
2002 – Reserve Challenge to Ch Baqilodge Jemslegacy (Pintado Kennels)Reserve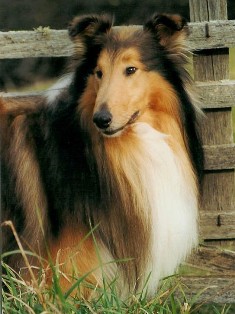 2003 – Jantz only attended only three shows:
TAS. COLLIE AND SHELTlLAND SHEEPDOG SHOW
(March) –  Challenge and Runner-Up Best of Breed
(August) – Reserve Challenge and Best Open in Show – His kennel mate, Felo, took Challenge, Best of Breed and Best in Show.
TAS WORKING DOG CLUB SHOW
Challenge and Best of Breed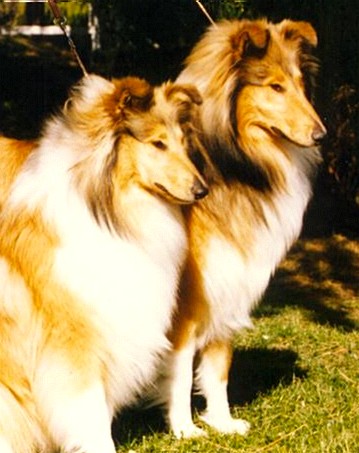 Jantz with his sister, Baqilodge Happy Go Lucky, (Angel),
owned by Jennie Holden
This gorgeous boy has the most wonderful nature that endears him to everyone.
Pedigree of "CHAMPION BAQILODGE HATS OFF"

Parents
GrandParents
GreatGrandParents
SIRE

NZ. CH. JAYMLYN ULTIMATE ISSUE (NZ IMP)      

NZ. Ch. Corydon Hot Rod

 Eng. Ch. Corydon Handsome Hotspur

Corydon Bonnie Brenda

NZ. Ch. Teutoburger Ripponlea

NZ. Ch. Rokeby Chresta Black Jack

Rokeby Rauha

DAM

AUST. CH. KGARI JARRAH

Aust. Ch. Tyagong Raising Spirit

Corydon Rising Star (UK IMP)

Tyagong Gold Star's Hope

Aust. Ch. Baqilodge Belladonna

Eng. Ch. Corydon Gold Star (UK IMP)

Corydon Bee Whimiscal (UK IMP)