Presents
BAQILODGE GIFT OF GOLD


Sire: AUST. CH. TYAGONG RAISING SPIRITS
Dam: BAQILODGE BURNISHED GOLD
13/4/1996-1/4/03



 Bessie
Achievements:
Bessie is my boomerang dog. At eight weeks she was sold to a family as a pet. Unfortunately the family members dispersed and Bessie came back to live with me. I am very glad this happened as Bess is one of a kind. She makes all the other dogs happy. If anyone should be a bit down or a bit "out of sorts" Bessie can put the bounce back in their step and help them feel the "joie de vivre" again. I don't know how she does this, but she has the same effect every time on every dog. They all adore her. EVERY KENNEL NEEDS A DOG LIKE BESS.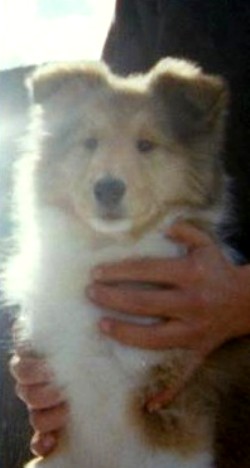 Just after her 4th birthday I decided to enrole her in obedience classes. She has enjoyed these immensely and has excelled in her work with extremely limited training and many extended breaks. We are now just about ready to begin trialing and I think both of us will enjoy that.
She might not be a glamour girl but she sure is one fun dog.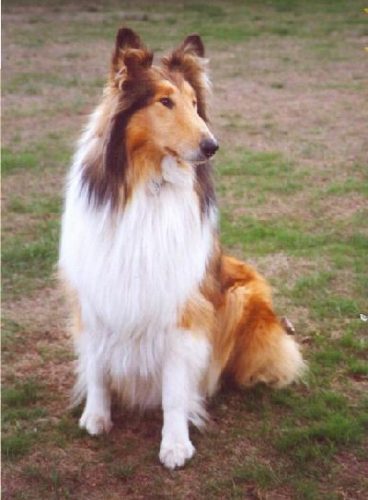 2003. It is with a heavy heart that I announce that we lost our beloved Bessie this year. Her illness was very quick – just from the Friday night, when I thought she was a little off colour, to the Vet on Saturday (who at that point was unable to diagnose anything other than an infection) to the Sunday morning when she had major surgery to remove her ovaries, as she was diagnosed with aplastic anemia brought on by eostrogen toxicity. (A complaint that is extremely rare and never before seen or treated by my very competent team of veterinary surgeons). My heartfelt thanks goes to them for their extensive and intensive efforts, particularly Geoff, who gave up his "day off" to fight for Bessie's life.
Bessie, we would have done anything to have kept you with us. We loved you so much. We wonder who will keep our puppy creche in order and play with and train our babies in the gentle, kind way you did. And who will now put the spark back into our day when we are feeling blue?
I hope there a many sheep where you are so you can continue to practice your sheep "sorting out" skills each day – just like you always loved to do.
Forever cherished. You really were a GIFT OF GOLD

Pedigree of "BAQILODGE GIFT OF GOLD"

Parents
GrandParents
GreatGrandParents
SIRE

AUST. CH. TYAGONG RAISING SPIRITS      

Corydon Rising Star (UK IMP)

 NZ. Ch. Corydon Hot Rod

Corydon Hannastar

Tyagong Goldstars Hope

Eng. Ch. Corydon Gold Star (UK IMP)

Tyagong Lady Candy

DAM

BAQILODGE BURNISHED GOLD

Eng. Ch. Corydon Gold Star (UK IMP)

Eng. Ch. Geoffdon Lawmaker

Corydon Hannastar

Corydon Bee Whimisical

Eng. Ch. Corydon Handsome Hotspur

Corydon Glory Bee