Presents
CHAMPION BAQILODGE TA MUCHLY


Sire: CH PINTADO KEP'S WISDOM
Dam: BAQILODGE QUITE SO
16/05/07



 Tuppence
Achievements:


The first picture is Tuppy at 12 weeks and the second was taken when she was approx 16 weeks old.
Our "Mad Hatter" child, is alway soooo busy – that usually means running away with my shoes, socks or anything else she can get hold of!
Tuppence has only ever been to two or three shows. However, at her very first show she did take Baby Puppy in Show
We are looking forward to getting her back into the show ring in 2009 and then we will update her photos.
MAY 2009 –  Wonders never cease! Our "Tuppy Puppy" did make it back to the ring this year – and she has certainly made her presence felt. 9 Shows – 9 Challenges, 8 Runner Up Best of Breeds (all to Ch Baqilodge Paid The Piper), 1 Best of Breed, 6 Intermediate in Groups and 1 Intermediate in Show (under collie specialist Mr Lance Heilman SA) .  She is now closing in on her Australian Championship.   AND we even have photos – just a couple at this point in time: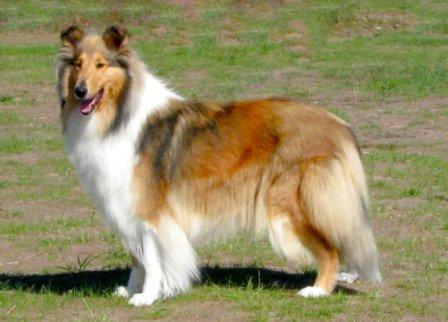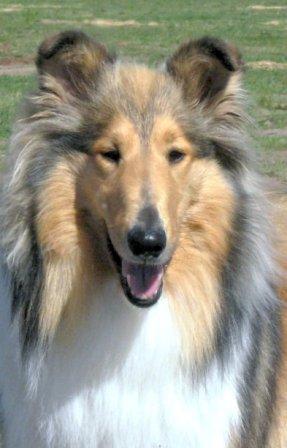 Pedigree of "CHAMPION BAQILODGE TA MUCHLY"

Parents
GrandParents
GreatGrandParents
SIRE

CH PINTADO KEP'S WISDOM      

CH Corydon Black Zerxes (Imp UK)

 Eng Ch Corydon Black Cat

Corydon Gold Demelza

Pintado Penninah

Baqilodge Easy Does It

Ngalla Ingenu

DAM

BAQILODGE QUITE SO

Ch Corydon Black Zerkes (Imp UK)

Eng Ch Corydon Black Cat

Corydon Gold Demelza

Ch and Am Ch Blossom Hill American Dream (Imp USA)

Am Ch Fantasy's Bronze Sensation

Am Ch Blossom Hill Full Circle (ROM)